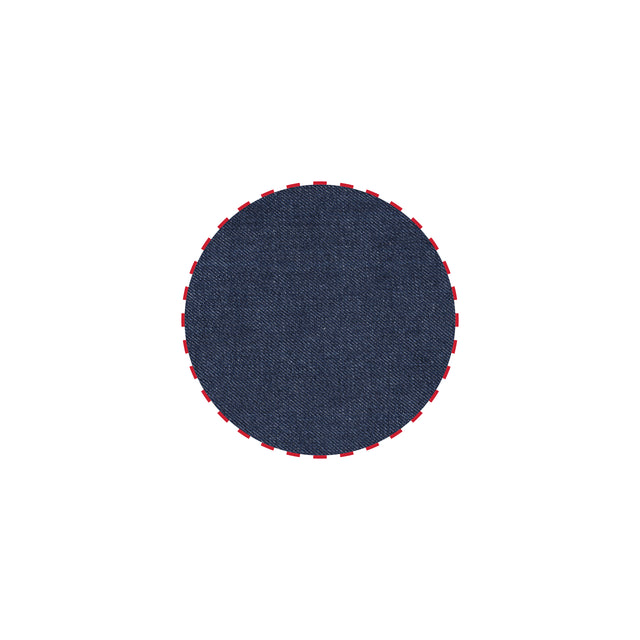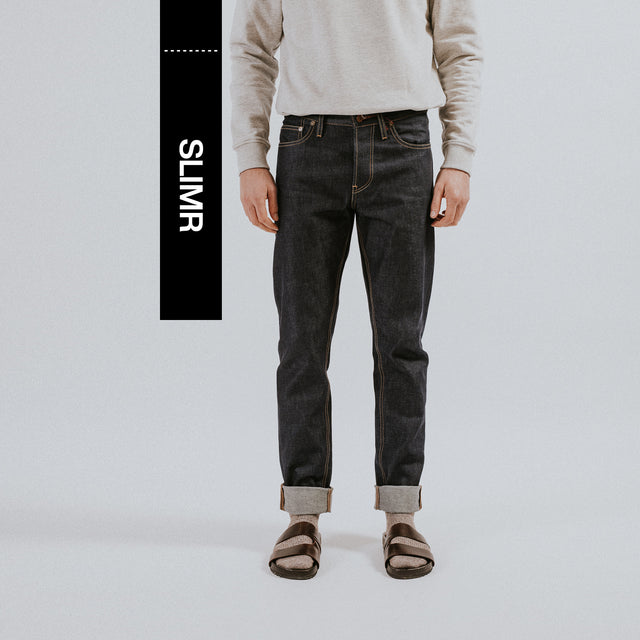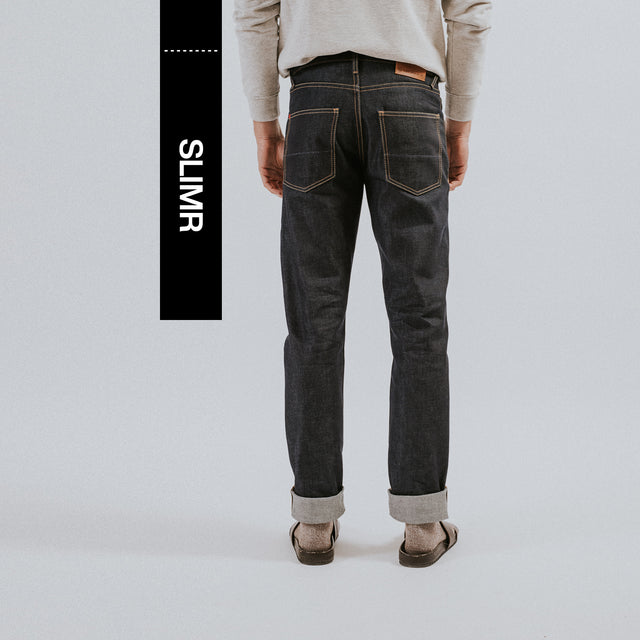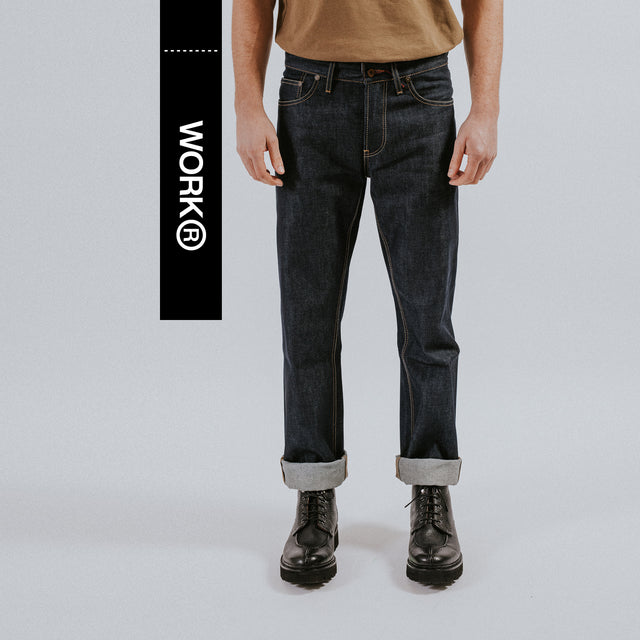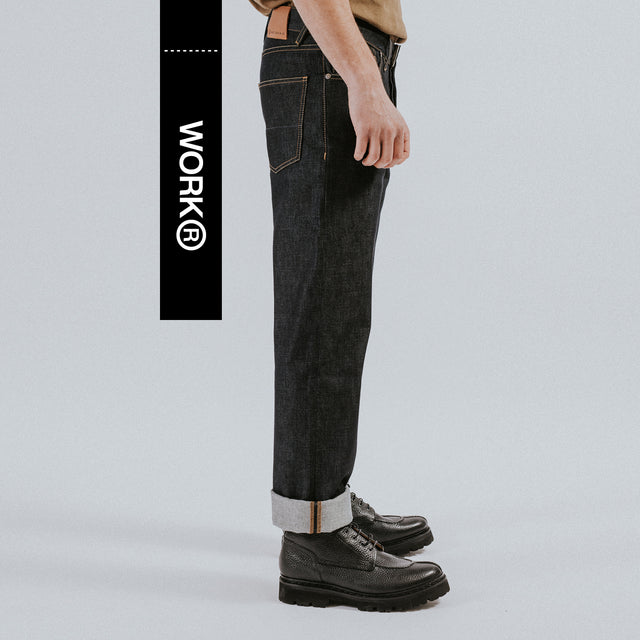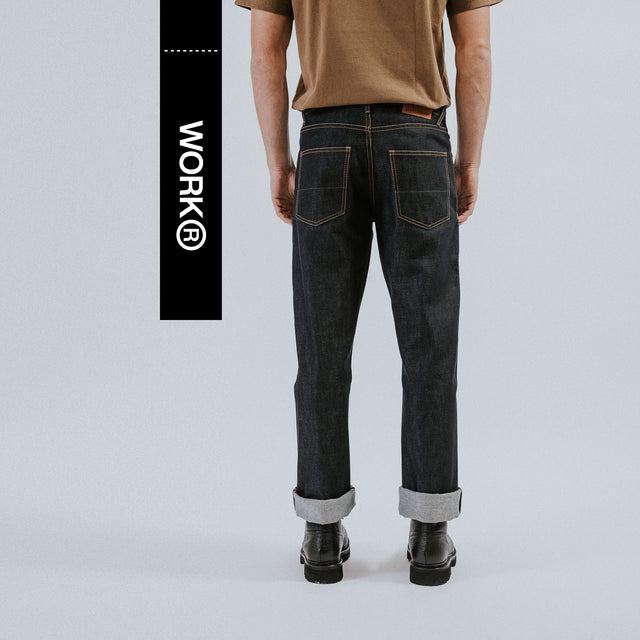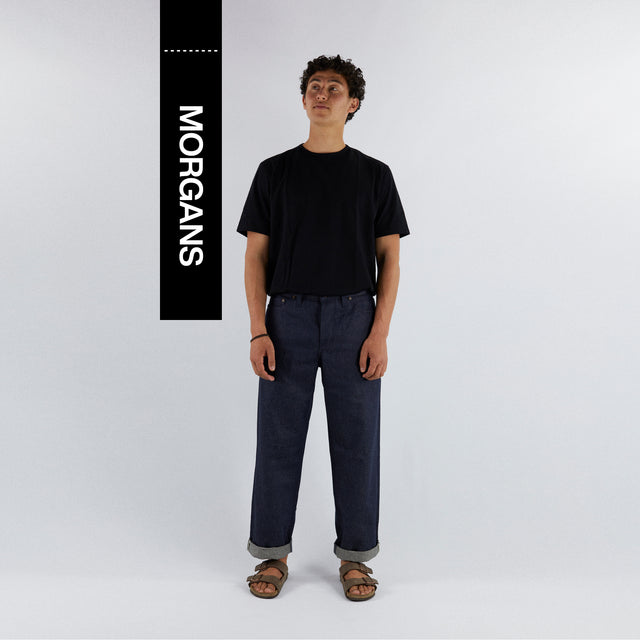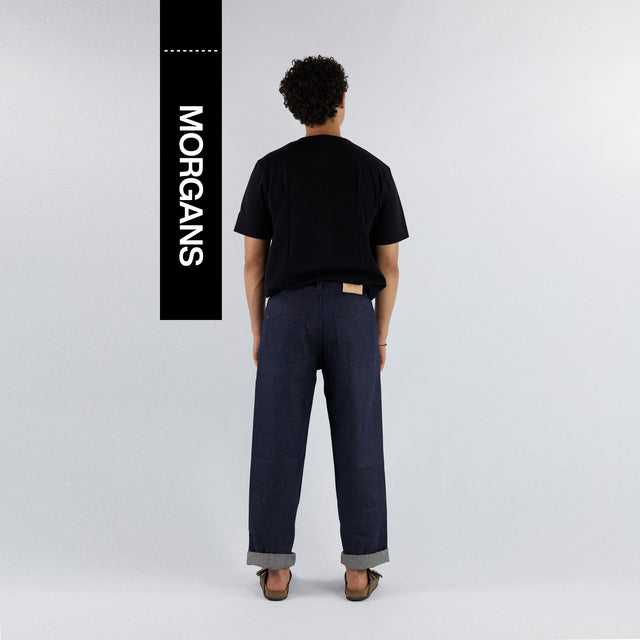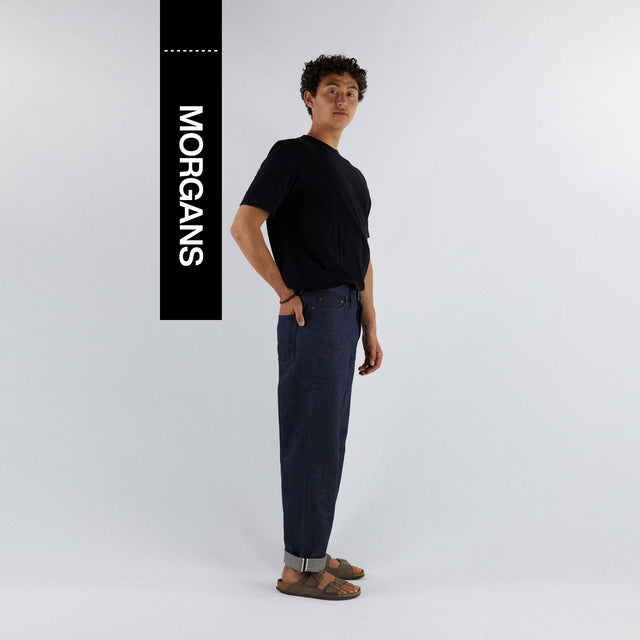 Mens Japanese Indigo Denim
Fit.
The SlimR - A slimmer version of our Hack (Slim). Low - Mid rise. Tapered slim leg. The leg width is reduced from knee to hem by 2cm.

The Work@ - This is a true classic cut. Low - Mid rise. Regular, straight leg.

The Morgans - Our loosest fit. High rise. Wide straight leg.
Denim.
Japanese Indigo Denim.
100% cotton.
10oz raw denim.
This denim is from Kurabo Denim Mil, Japan.
Details.
Authentic 5 pocket jean.
Button fly.
Hiut Denim branded leather patch (vegan option available on request - email hi@hiutdenim.co.uk).
Fastened with copper rivets on pockets.
Tough ecru twill pocket lining.
Signature red owl rivet on left back pocket.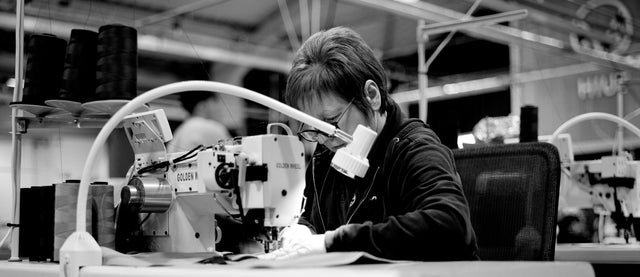 How does it work?
You select the denim. You select the jean. We make your jean just for you.
Why Hiut Custom?
We have a selection of some of the best denims in the world. We have our tried and tested fits that many of you come back to time and time again. You see, the beauty of having your own factory is that you can make what your customer wants. Even if it is just one pair going down the production line.
Made just for me?
When a custom jean goes through production, it has your name on it. So when Grandmaster Elin is stitching up the hem or Grandmaster Jean sews on the waistband, they know exactly who they are making that pair for. And the same for you. When you buy a pair of Hiuts, you know exactly which Grandmaster made them. Because artists always sign their work.
Can I return my Hiut Customs?
Because these are custom made jeans unfortunately, we cannot refund or exchange them.