Welcome to Hiut Custom.
Made for you.
Say hello to Custom Denim.
Lex, in Customer Services, gets emails all the time asking if we can make a certain style in a particular fabric, and nine times out of ten, we can deliver.

We have a selection of some of the best denims in the world.

We have our tried and tested fits that many of you come back to time and time again.

You see, the beauty of having your own factory is that you can make what your customer wants.

Even if it is just one pair going down the production line.

So today, we have added this new section to our website, where you can order the fit of your choice in the fabric of your choice.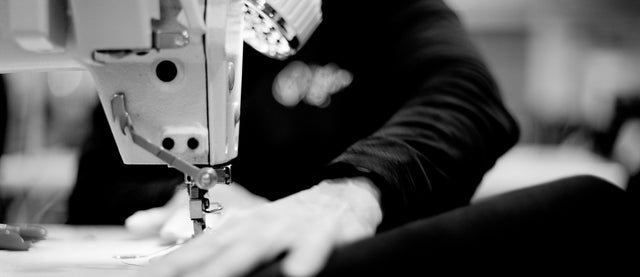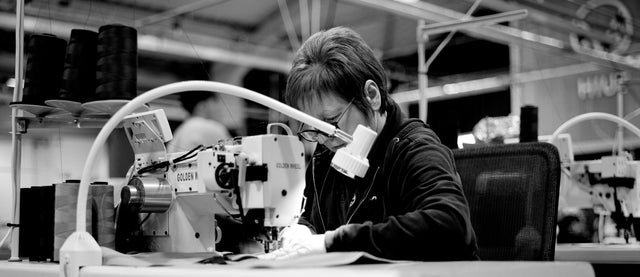 Made for you by a Grandmaster.
When a custom jean goes through production, it has your name on it. So when Grandmaster Elin is stitching up the hem or Grandmaster Jean sews on the waistband, they know exactly who they are making that pair for.

And the same for you. When you buy a pair of Hiuts, you know exactly which Grandmaster made them. Because artists always sign their work.