Our town is making jeans again.
Cardigan is a small town in West Wales of 4,000 good people. 400 of them used to make jeans. They made 35,000 pairs a week. For three decades.
Then one day the factory closed. It left town. But all that skill and knowhow remained. Without any way of showing the world what they could do. That's why we have started The Hiut Denim Company. To bring manufacturing back home. To use all that skill on our doorstep. And to breathe new life into our town. As one of the Grand Masters said to us when we were interviewing: "This is what I know how to do. This is what I do best." We just sat there thinking we have to make this work. So yes, our town is making jeans again.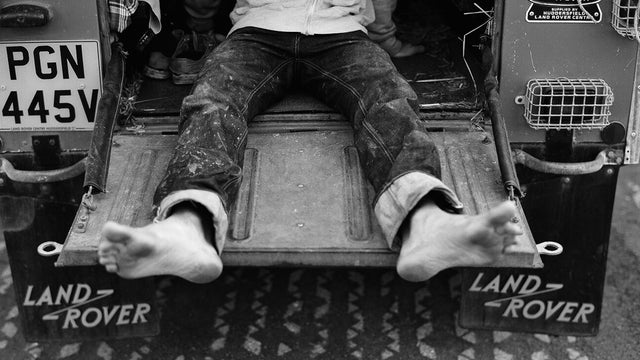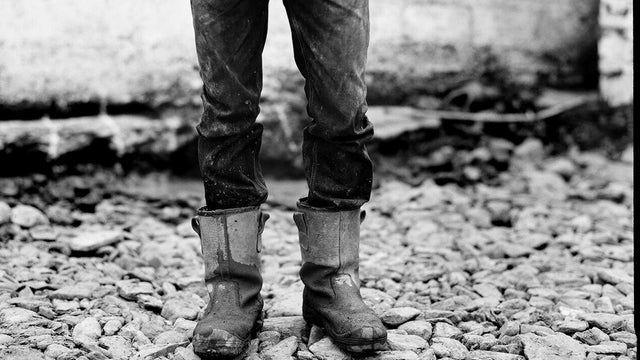 We make jeans. That's it. Nothing else. No distractions. Nothing to steal our focus. No kidding ourselves that we can be good at everything. No trying to conquer the whole world. We will just do our best to conqueror bit of it. So each day we will come in and make the best jeans we know how. Use the best quality denim from artisan mills from all around the world. Cut them with an expert eye. And then let our Grand Masters behind the sewing machines do the rest. There is a great deal of satisfaction to be gained from making something well, of such superior quality that you know it is going to stand the test of time. It makes the hard work and the obsessing over each and every detail worth all the effort. That's our reward. So no bobble hats, no sweatshirts, no jumpers. Just the best pair of jeans that time and skill will allow.
The more classic you can make something, the longer it will last. – Paul Arden
In the same way as the orange stitching runs through our jeans, a belief in quality runs through our company. For us, quality is not just about using the finest materials, but it is the philosophy behind everything we do: how we look after our people, how we treat our customers, how we conduct ourselves as people and, ultimately, how we do business on a planet with a finite set of resources. Quality is also about design. To make something so that it will always be loved is a rare skill. Most things are not discarded through failure to function, but because people grow tired of them. Knowing this informs of us of the importance of design that has longevity on the eye. To be classic, to be understated, to not be of a moment so it won't die in that moment. Yup, the eye must be given consideration when we design. And indeed, quality is about materials too. The stuff we can feel with our hands. A great product will keep performing as intended when made using the very best materials. This is of course, obvious. But this is where most people try to cut corners. And then they wonder why their customers never came back for more. So maybe, it isn't so obvious. And lastly quality is about a respect for the planet's valuable resources. How often does a cheaper product have to be replaced? Part of that price is paid by the customer, but the other part is paid by us all. In a world that seems obsessed by quantity rather than quality, we know where we stand. We will make the best jeans that we can, rather than the most jeans that we can.
Beware the lollipop of mediocrity: lick it once and you'll suck forever. – Brian Wilson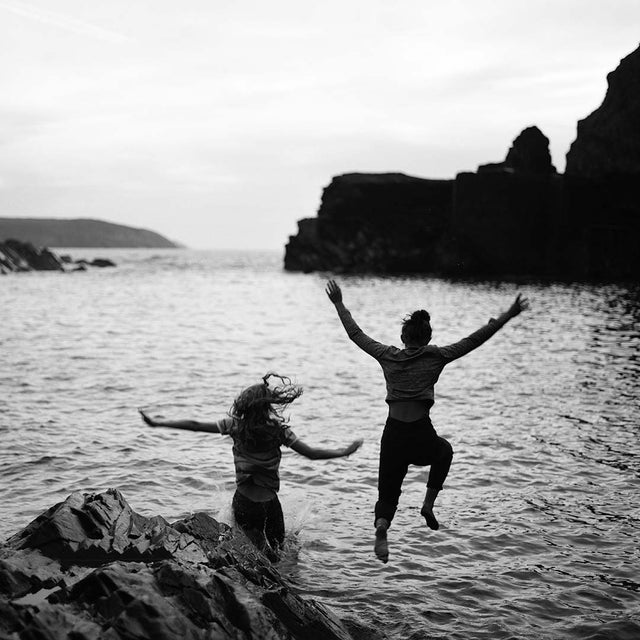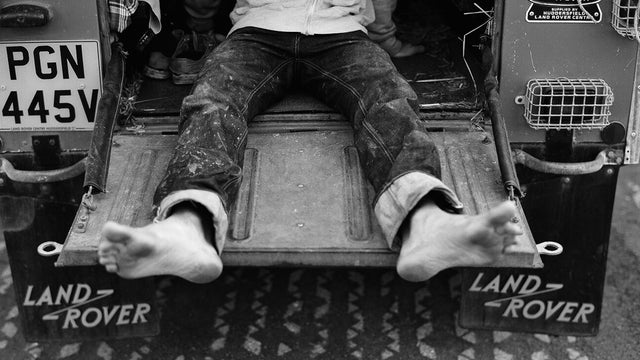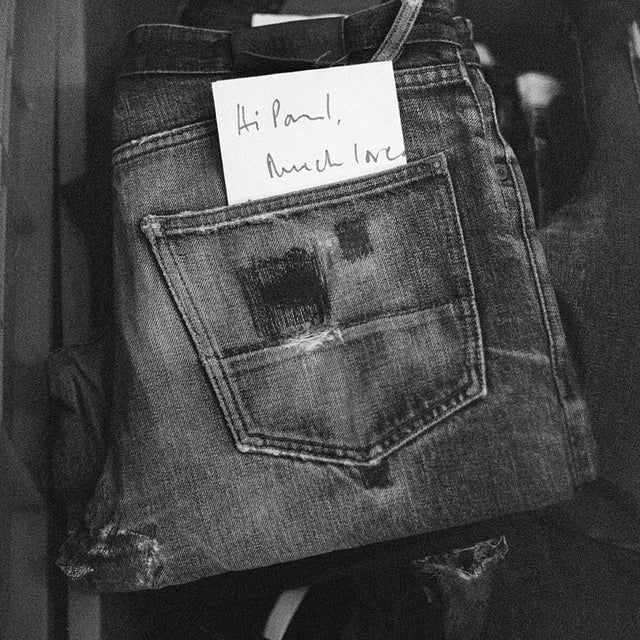 Malcolm Gladwell wrote it takes 10,000 hours to become a GrandMaster in chess. A Grand Master is someone who is capable of playing at the highest international level. In our town, there are people who have spent 20,000 hours, 30,000 hours, and in some cases, 40,000 hours making jeans. Their hands and eyes have been trained in the essence of making a great jean. They are the GrandMasters of denim. You see, we had Britain's biggest jeans factory on our doorstep. It employed 400 people out of a town of 4,000 people. And it made 35,000 pairs of jeans each week for 3–4 decades. That's a lot of jeans. And we all know what practice makes. In Cardigan, it's hard to find someone who doesn't know how to make jeans. If you go to the coffee shop, they used to make jeans. If you go the pub, they used to make jeans. If you learn how to drive, the driving instructor used to make jeans. Yes, this town knows how to make great jeans.
Come to the edge. And they came, and we pushed, and they flew. – Christopher Logue
Raw denim is best given a good six months before washing. The longer you can leave them, the better they will look. The indigo will have worn off in places where you make natural creases. When it comes to the big day, the indigo will fade to reveal the contrasts that give it the well worn jeans look. If you wash them too early, the indigo will wash off uniformly so it will givean even, dark indigo colour which means the magic will have gone. Like anything in life, there are no short cuts. At the start, unwashed jeans are difficult to love. They are stiff. They feel like wearing a cardboard box. Some people don't ever get past this stage. But don't give up. To those who persevere, there will be a reward. Like a Guinness, it just takes time to reveal its quality. You and your jeans will go everywhere together. They will be the first thing you reach for of a morning. And the last thing you take off at night. And along the way, they mould to you. Every crease, every mark, every rip, every splash of paint is put there by you. There will be a moment in this Wear-to-Fit process where they become your jeans. You will have broken them in. The pain will have been worth it. Easy doesn't make great jeans. The best clubs are the ones that are hardest to join. Welcome to the No Wash Club.
You can't get to wonderful without passing through alright. – Bill Withers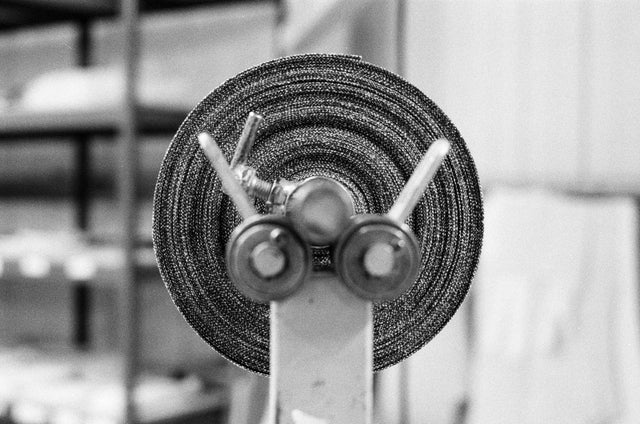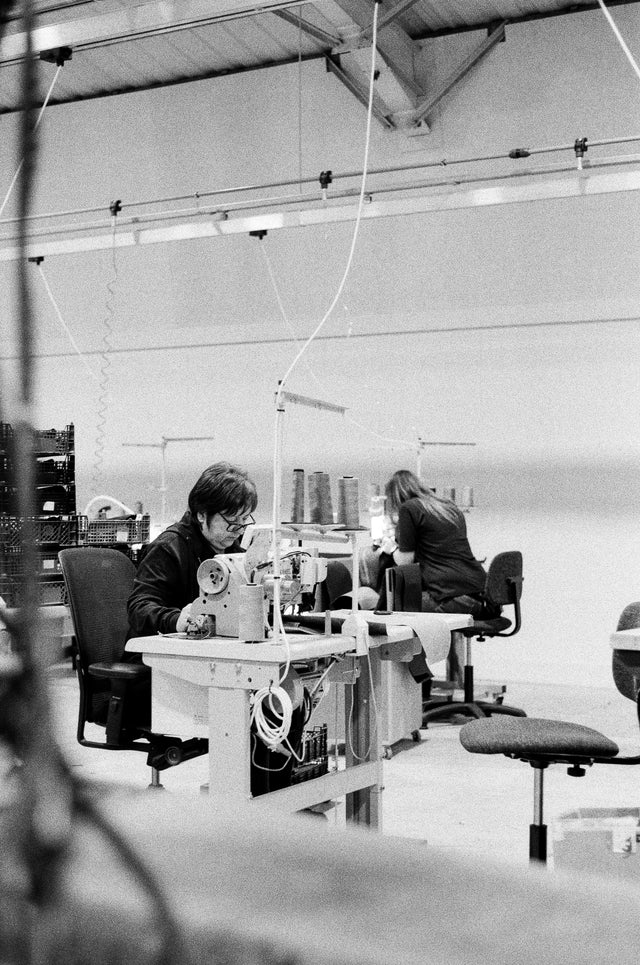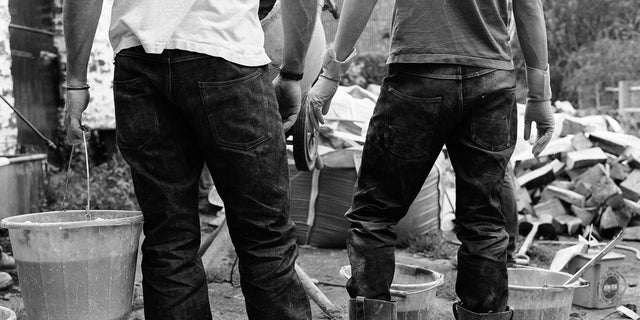 Denim is different.
It gets better with age.
It's work.
It's play.
It has no respect for class systems.
It's male. It's female.
It's geek. It's luddite.
It's above politics.
It's cheap. It's expensive.
It's for going out. It's for staying in.
You have a favourite pair.
You get upset at the end of their life.
They tell stories about you.
They have been where you have been.
They have a soul.
Denim is different.
It gets in your blood.
The Uniform for the Creative Human.
The next big ideas.
The next companies.
The next business models.
The makers and the shakers.
The growers and the farmers.
The artists.
The writers.
The musicians.
The designers.
The coders.
The hackers.
The mavericks.
The non-conformists.
The people who are going
to change this world of ours.
They won't do it while
wearing a business suit.