We call it Red Dot. It's your chance to place a deposit on our limited edition fabrics.
RED DOTTING YOUR FABRIC GUARANTEES YOU WILL GET A PAIR, EVEN IF THEY SELL OUT.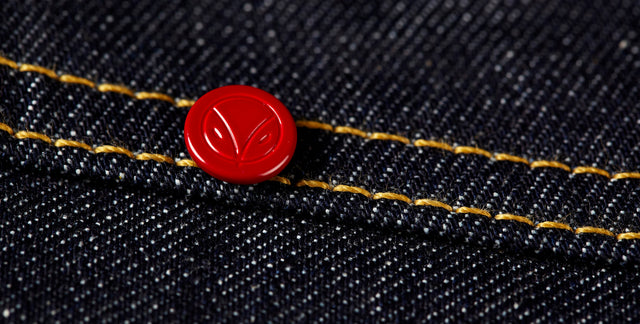 Less wait for you. Less waste for us.
How does the Red Dot work?
Red Dot will let you buy your fabric before they get made.

You can Red Dot your 2.5 metres of denim as a deposit. That means it's yours. It acts as a reserve sign, just like on a table at a restaurant. You then pay the remainder when they go into production. Red Dotting your fabric guarantees you will get a pair, even if they sell out. It works both ways. You know you have secured yourself a pair and we can get ahead on ordering the fabric. Less wait for you. And less waste for us. So, if you want to join in on the Red Dot tomorrow, sign up today to be the first to hear.
How does the Red Dot work?

Red Dot is open for 72 hours.

It's a small deposit to get the Red Dot.

This is how you reserve your fabric.

2.5 metres of denim.

A jean made for you, and only you.

When do I pay the balance?

You'll get a follow up email a few weeks later (usually in the next pay month)

This will include a link to pay the balance, to choose your fit and choose your size.

Then all that's left to do is wait for the Grandmasters to work their magic.